Fort Ridgely
From FortWiki
Fort Ridgely (1853-1867) - Established in 1851 by 6th U.S. Infantry troops to watch over the Dakota Sioux Indian Agency and keep the peace between settlers and the Dakota Sioux. The fort was manned during the U.S. Civil War by volunteer units of the 5th Minnesota Volunteer Infantry Regiment.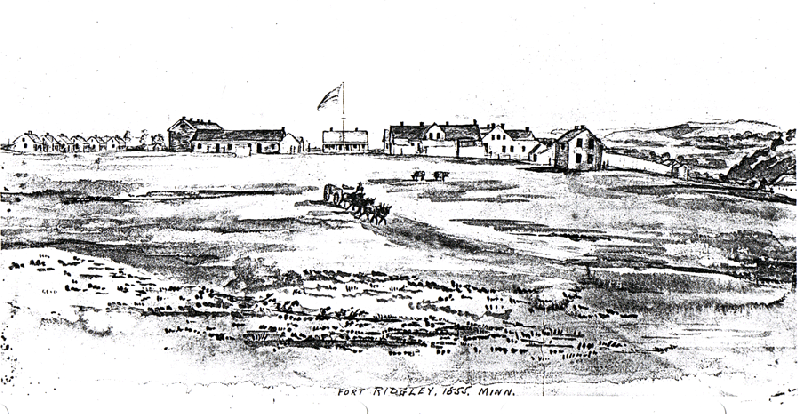 History
Fort Ridgely played an important role in the 1862 Dakota War. Two battles were fought there on 20-22 Aug 1862 between Army volunteers and refugees from the Minnesota River Valley and Dakota Sioux forces. This was one of the few instances of a full assault on a U.S. Military post in the west. The assault by 400 to 500 Dakota Sioux was turned back after two days of hard fighting and the arrival of U.S. Army reinforcements on the 27th of August.
The Army abandoned the Fort in 1867 leaving one soldier behind as a caretaker. The caretaker left the post in 1872 and civilians occupied the remaining buildings and dismantled the structures for their own use. Today the building foundations are preserved by a private group and owned by the Minnesota Historical Society within the boundaries of Fort Ridgely State Park. The old commissary building (partially reconstructed by the Veteran Conservation Corps in the 1930s) now houses the museum.

---
Location: South-Western Minnesota (located near Fairfax, MN) in Nicollet County.

Maps & Images

Lat: 44.45253 Long: -94.73192
Sources:
Links: