Great Chebeague Island Military Reservation
From FortWiki
Great Chebeague Island Military Reservation (1942-1946) - An World War II Coastal Military Reservation first established in 1942 on Great Chebeague Island in Cumberland County, Maine. Abandoned in 1946. Assigned Location ID ME00063.
Part of the Harbor Defense of Portland, Maine.
This military reservation was established during World War II on two parcels of land, one purchased on 18 Apr 1942 and the other leased on 10 Oct 1942. This 4.74 acre site was acquired to house Battery AMTB 969.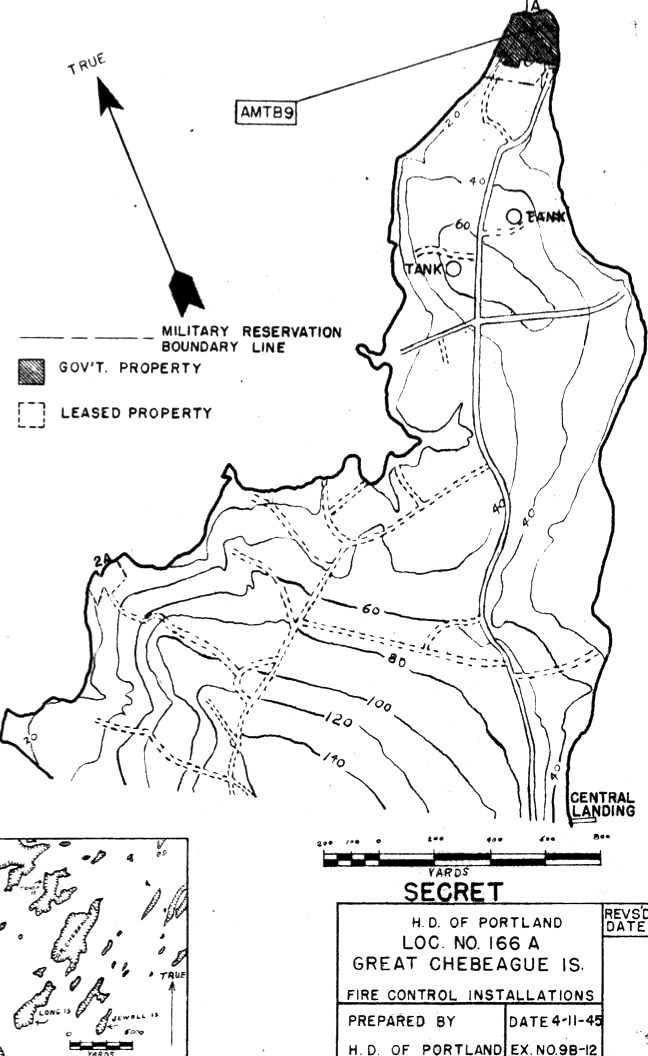 Current Status
Part of Great Chebeague Island, Cumberland County, Maine.
Location: Great Chebeague Island, Cumberland County, Maine.

Maps & Images

Lat: 43.758506 Long: -70.096461
Sources:
U.S.Army, Supplement to the Harbor Defense Project of Portland, Maine, (HDPB-AN-45), 11 Apr 1945, CDSG
Links:
Visited: No